01 |
Doping Controls
Why we place our confidence and trust in medical doctors for doping controls:
The SMS Sports Medical Services GmbH is a service provider offering administration and know-how of doping controls for Sports Associations and National Anti-Doping Agencies. Blood and urine controls are performed by our net-work of experienced doctors for competitions and training sessions.
Skills, know-how, reliability and expertise: Our team collaborates predominantly with medical doctors, using a net-work of some 60 doctors throughout Germany. All have long-standing experience in doping controls. Some 2,000 controls are managed on an annual basis.

Quality is not just a promise
it is essential and associated with medical ethics:
Our many years of know-how and medical expertise, guarantee high professionalism covering all areas which also includes:
The respectful treatment of the player and his coaches.
Being discreet and professional
Medical confidentiality which is so important, especially with the media
Decisive advantage in placing trust and confidence in our doctors.
Benefit from our experience. Upon request, we offer a full-service regarding the process of doping controls and also the possibility in an advisory capacity, of establishing a doping-control schedule.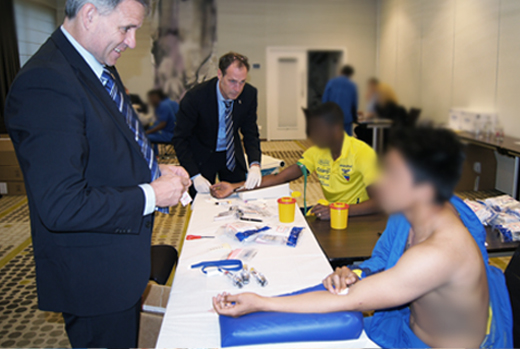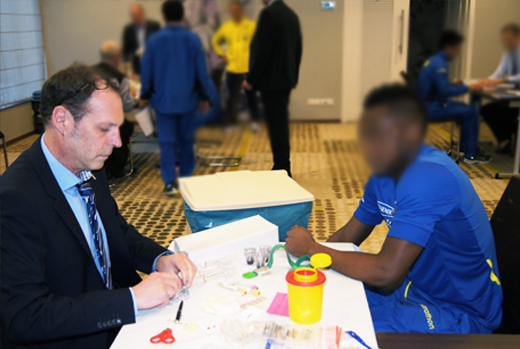 What we offer:
Implementation/administration of controls for competitions and training sessions by commissioning Medical Doping Control Officers experienced with national standards and in accordance with the WADA code.
Highest quality and safety standard for athletes under-going blood tests
Provision of all material including administrative forms. Upon request, we can elaborate on certain forms if required.
The secure and safe delivery of samples to an accredited laboratory, documented under a "Chain of Custody" form including a temperature logger.
Timely submission of all forms to the client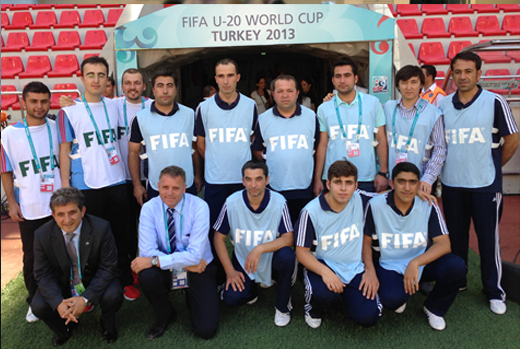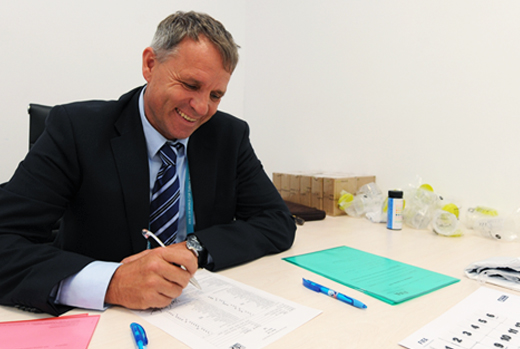 Around the clock – Always there for you from the beginning:
We are available week days including a 24 hour emergency service via our hotline:
Providing an immediate service is of utmost importance.
Using our web-based schedule, our dispatchers have immediate access to the availability of our doctors ready for service.
Thanks to our own material supply, we have the capacity of administering a doping control at short notice.
Contact us here Arrange a free consultation. We are at your disposal.